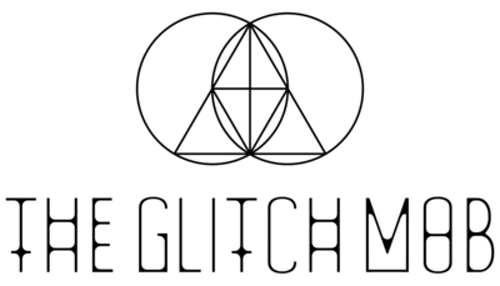 I was first introduced to The Glitch Mob around the time their second album came out in february this year. But I dismissed it at first because they were listed as "Synthpop" after another quick listen I wasn't sold, and I thought it just wasn't for me.

But after reading something on their new album I decided to give their old album another listen.
And damn am I glad I did. "Drink the Sea" is now probably in my top 5 favorite albums of all time now. It's some violent, powerful, glitchy, synthy electronica with amazing drums and really cool use of sparse vocals. It's huge and got an amazing tempo, it's... yeah, it's pretty damn good.
And.... then I gave their second album a listen and decided I didn't like it.
Well done me, right?
Cause here I am, obviously, after having listened to their second album "Love, Death, Immortality" obsessively the last four days until I've finally decided that yeah, I really fucking like that album too.
It's not as good as their first, and some of my initial fears about it are still true. It's more EDM-heavy, it's more focused on live performances, and is generally far LOUDER than their first one.
But I would be lying if I said I still didn't really enjoy listening to it. It's still got those thick, almost breakable synths, fantastic drums, and some downright dirty hooks.
It doesn't have as wide of a range as the first one but the things it does are done so well it's almost acceptable. Almost. I would still love a follow-up to "Drink the Sea", but if I can't get that, this is great, too.
Next time they release an album, I'll actually listen through it fully. I owe them that at least. Let's see if I can give other things the same courtesy in the future.
Sidenote: Music genres are really confusing. What the hell is "Synthpop" anyway? Just pop using synth? Or does it actually have a specific type of of sound that just involves synths? And what about glitch? That one's just as confusing... Argh, music genres are not worth spending time on. It's bloody good music, alright? That's what matters.