2014 was a pretty big year for me, personally. I did some things this year that I never thought I'd have been able to do the year prior. I shared my book with someone. I saw someone play a game I made. I started a blog, for gods sakes. I feel I've taken some really important steps in my life and I want to keep on going. And I'll probably write a short thing about that later... But first, there's one thing I need to do at the end of the year: Create my 2014 Top 10 Game of the Year list.
I do this mostly in honor of Giant Bomb's outrageously fantastic GOTY coverage, and want to contribute to their community lists with my own as well. However, I don't want to just do another simple list and list a few of my reasons for putting this game in this spot and that game in that spot, because that's just boring to do.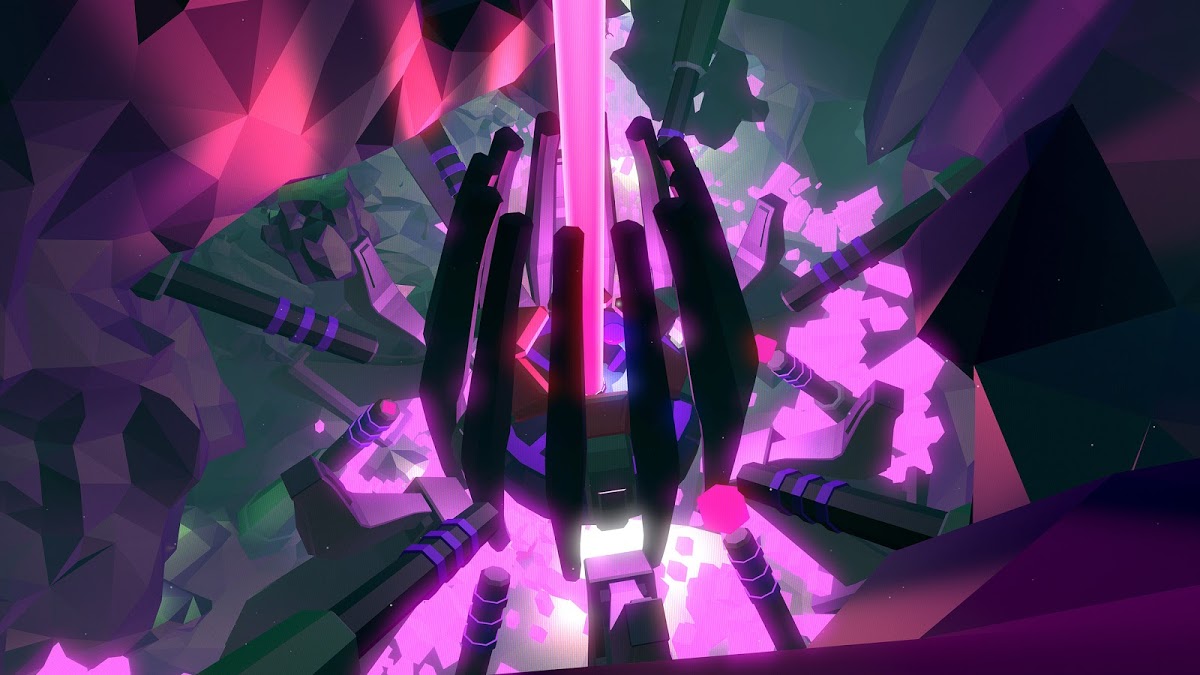 FRACT OSC.
So instead, I'm going to take a page out of Giant Bomb's book and try to create the list as I'm doing this. Notably, I need to figure out which game is my top 1, but let's not get ahead of ourselves. First, let's figure out all the games I played this year (non-2014 games are crossed out):
Dark Souls (Finished it. Started in 2013, though)
Spelunky
Dark Souls II
Watch Dogs
Dragon Age: Inquisition
Alien: Isolation
Gunpoint (Too little to judge it accurately, though)
Hearthstone
The Banner Saga
FRACT OSC
Transistor
Middle-earth: Shadow of Mordor
Always Sometimes Monsters
State of Decay
Banished
Titanfall
Prison Architect (Early Access, though, so I can't give it any place)
THREES
Nidhogg
Since I can only choose games that came out in 2014 for the community list, I have to narrow it down quite a bit . This is unfortunate however, because if I hadn't, Spelunky and Dark Souls would have won everything, hands down. Would have been a tough battle between those, as well. Those games are definitely both in a Top 10 of all time for me, probably. But alas, disqualified for this list.
Excluding all the pre-2014 games leaves me with 13 games. From this Watch Dogs is an easy cut, because that game is just not that great, unfortunately. I'm also going to cut Always Sometimes Monsters, which is a little more difficult for me, because I really appreciate a lot of what that game is going for, but I can't exactly say I enjoyed it or thought it was a great experience overall. Elements of it are really neat and the way it deals with life in an almost Cart Life-esque manner while still keeping the tone more light is cool, but I think that might ultimately also be what hurts it: It's all over the place. Perhaps this was intentional (in fact, I'm pretty sure it was) but it leaves the experience a little scatter-shot, and harder to get through.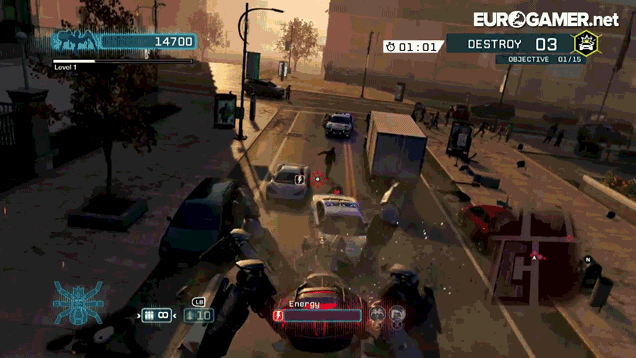 Well, that part was alright, I guess.
Finally, I'm going to cut Middle-earth. That's probably the most surprising one to anyone that follows games, because this game is being praised all over. It even won Game of the Year on Gamespot. And yes, the Nemesis system is impressive and fun to mess with, the combat is a good version of the Batman combat, and the abilities are interesting... And that's pretty much the only good things I can say about it. I found the exploration bland, and the world even emptier, the missions boring, and the characters uninteresting. Even the Nemesis system I have problems with. Maybe I was just unlucky or something, but I felt it was too easy to manipulate and there weren't enough elements that happened on their own. Sure, when they did it was really neat, but I didn't feel it happened enough. I just didn't have as much fun with that game as any of the other ones, so it's gone.
With 10 games left, this is the list as it stands currently:
Dragon Age
Alien: Isolation
FRACT OSC
Hearthstone
Transistor
Nidhogg
THREES
Dark Souls II
Titanfall
The Banner Saga
I've tried to roughly place them all where I think they're somewhat appropriately placed. Dragon Age and Alien are definitely my top 2, FRACT trumps Hearthstone, which is around the same place as Transistor. THREES and Nidhogg are just perfect executions of incredibly smart games. Dark Souls II is not as great as Dark Souls, but still a Souls game. The last three were all enjoyable but not without faults. And so it comes down to the most important discussion: Dragon Age or Alien: Isolation.
These are both games that I absolutely adored this year. And they are also so very different. Alien is a slow, methodical, clever horror game, and Dragon Age is a sprawling, huge Bioware RPG that continually puts the player in interesting situations.
As a short disclaimer, I'm still playing through Dragon Age, though, so things might change in the end. However, I feel I'm far enough in to make a correct assessment of it (I did both the Empress mission and the Grey Warden one, for those whom that means anything). Furthermore, I played Alien with the Oculus Rift, which I will admit is coloring that experience quite a bit.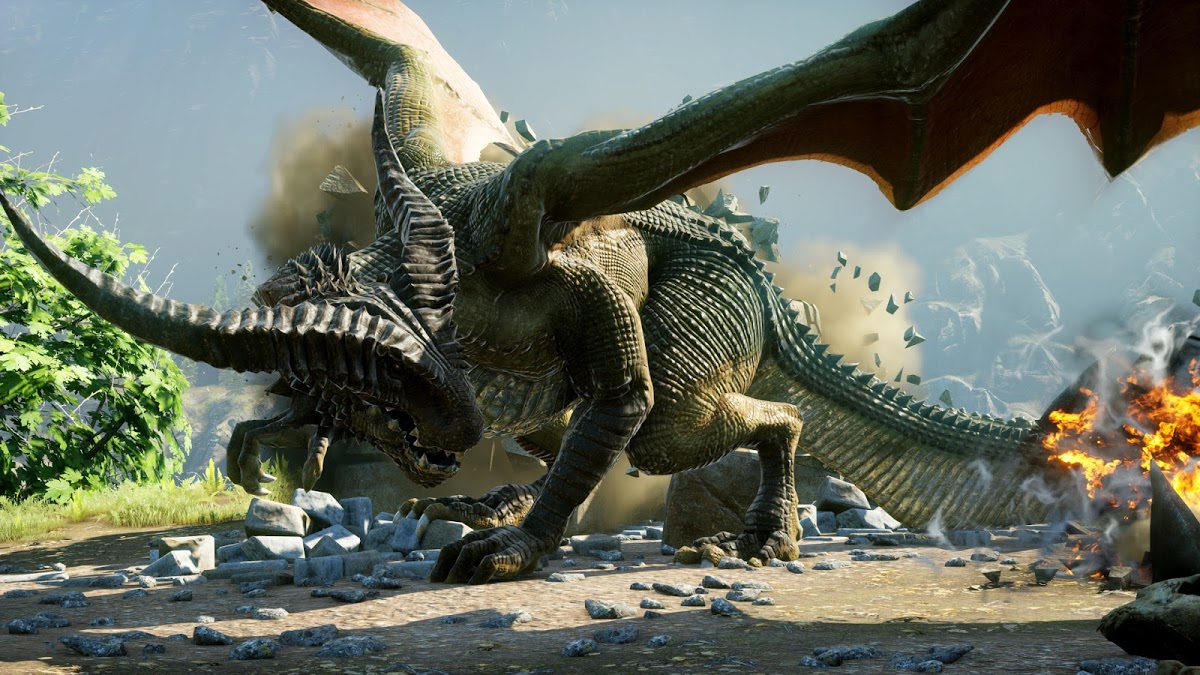 Interestingly enough, they are also both flawed experiences. Dragon Age is too pandered with meaningless sidequests and got a host of visual and gameplay bugs, and Alien has some design decisions that sometimes leaves the player with a frustrating experience (random deaths, fixed save points, lack of guidance before you get the motion tracker, the length of the game). They both aim for an ideal version of their respective games and both come quite close, even though I would say that Alien is the one that comes closer to its ideal than Dragon Age.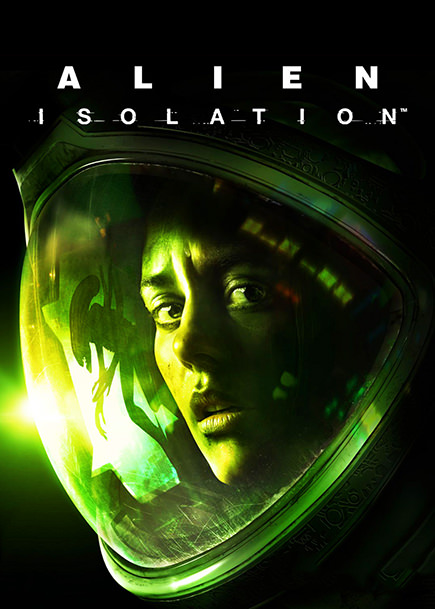 I also really like this cover art.
I feel Alien is the purer game while Dragon Age is the bigger game. Dragon age has got interesting companions, a well-told story, huge and varied worlds, and Alien just has a bloody amazing Alien that I can never predict. As Brendan Keogh said, it feels like the developers created "a digital beast then let it loose." Alien's has an incredible atmosphere, created by stellar lighting and sound design. Dragon Age's got Iron Bull and Dorian. Dragon Age has choices that leave me conflicted, which determines the fate of entire empires, while still managing to let me develop great relationships with a bunch of pixels and sounds. Alien: Isolation makes me feel like I'm in the Alien movie in a way I've never seen a game even come close to. It creates intense, random moments that feel completely scripted, yet aren't, because they somehow don't happen the next time through, because the Alien just... doesn't want to. Dragon Age looks fantastic (those particle effects!), is wonderfully long and detailed in tons of aspects, has a great sense of exploration and wonder about the world. Alien is willing to sacrifice a scare just to leave me tense for two straight hours and I love that.I think.... I think Alien wins over Dragon Age simply because I want to applaud its purity. I think that it's really cool that a game that forces you to be tense, that doesn't care if you're not fighting anything for half an hour, die and have to feel the exact same dread all over, can come out these days from a publisher like SEGA. It wins because while it also has flaws, many of them also serve in purpose of the game's focus: That feeling of tension, of not knowing what's going to happen, of being afraid of a literal beast you cannot understand or predict. Alien is the number one experience this year that caused me to go "Holy shit that was good", every time I quit the game (When I had to take a break since I was too tense).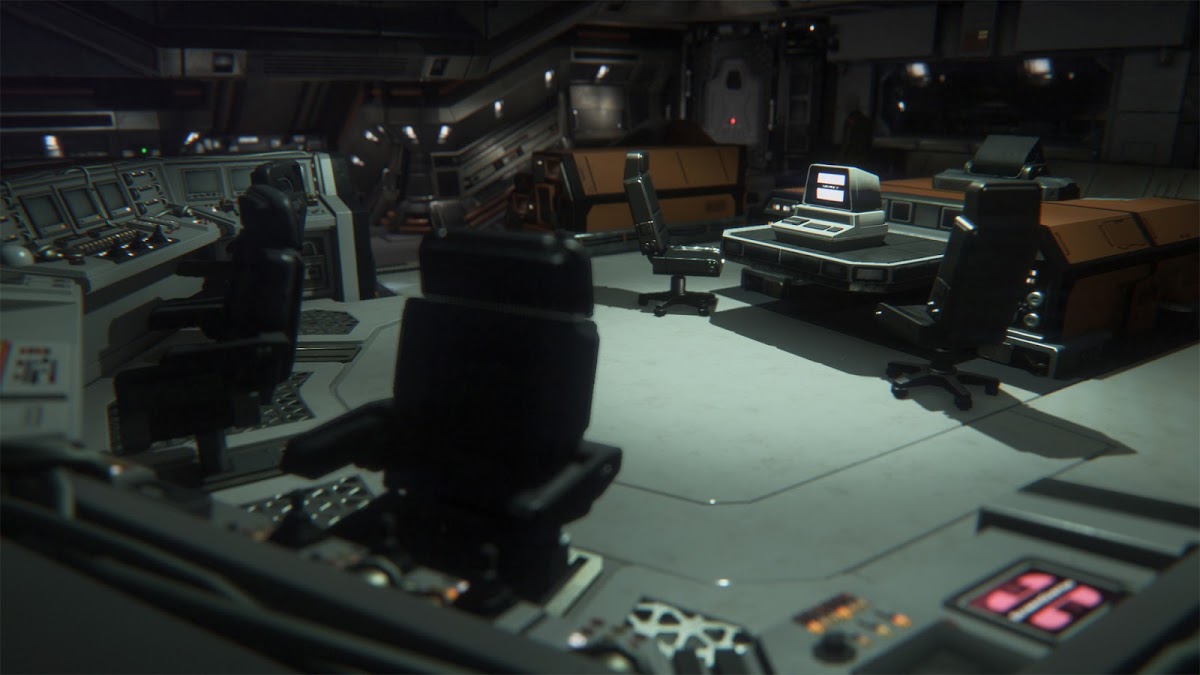 The Alien is right behind you. Maybe.
Yes, that's it. Alien: Isolation is my Game of the Year 2014.
And that's my final list:
Alien: Isolation
Dragon Age
FRACT OSC
Hearthstone
Transistor
Nidhogg
THREES
Dark Souls II
Titanfall
The Banner Saga